You Weren't Expecting To Cold Call: Inbound Sales To The Rescue
I started Sage Lion Media because I was passionate about the outdoors and pretty good at design. Having to sell my services was nowhere in the picture. I thought my work and a small link back to my website from the footer of our projects was all I needed to climb the ladder of success. That was enough, for awhile but the business slowly plateaued, I just couldn't grow without making changes.
Luckily 2017 was a year of changes here at Sage Lion. We stopped being a design agency and transformed into a GROWTH Agency. Our number one mission is to help our clients grow. I owe a huge amount of this transformation to my Hubspot Coaches Katie Carlin and Dan Tyre. I was recently nominated by Katie and chosen to participate in Dan's Pipeline Generation Bootcamp. Dan is a Director at Hubspot and was charged with helping me learn how to pick up the phone and call prospects. Good luck.
But over the course of eight weeks with 8 other "lions", individual homework assignments, intense roleplaying, and one on one coaching I slowly came to realize the phone can be a powerful tool for developing leads and mastering the inbound sales process.
Here are my takeaways.
What motivates you?
I can show you the most amazing technique for improving your sales process but if you aren't motivated to do them, every single day, you'll quickly find excuses not to do them anymore. I'm too busy, let me just check this one thing, then I'll call. Being able to re-center yourself around what's truly motivating you will keep you grinding through the bad days. I've got a picture of my motivations pasted right next to my computer. It really helps.
Having a little fun can set you apart from the junk that ends up in your prospect's inbox.
It's ok to have fun
This one is pretty easy for me. I'm naturally a likable kind of guy and I enjoy chatting with people most of the time. The problem is your targets don't want to talk to you. So how do you get around that? Try to have some fun. Send quirky email subjects.
One of my recent favorites to a saltwater guide: I spooked you like a trout angler casting to a permit.
Include .gif's in your emails.
Subject: Hello from the outside…
Are you in there?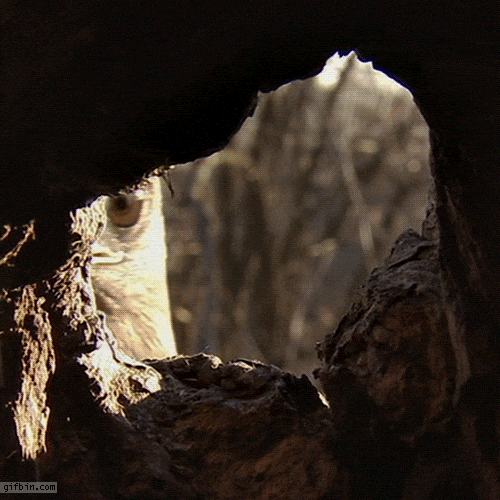 The reason I've been reaching out is that I see opportunities on your site to attract more clients. I know that my company can make a huge difference in Sage Lion Media LLC's outreach and I would really love the opportunity to talk.
Is there a good time to catch you at your desk in the next few days?
Having fun makes you memorable and the best part is they actually work…
You can't assume every person is going to hang up on you.
Be there to help – seriously
Don't go into a sales call trying to sell. You'll probably get slaughtered. I go into every call looking to help my prospects. Before I call I've spent around 20 mins looking at their site and trying to find opportunities to make the site work harder. The other side of the coin is the people you are calling may actually need help and they know it. You can't assume every person is going to hang up on you. Every time I pick up the phone I remember to breathe, I glance at my motivation board and tell myself they need your help.
You need to practice
If you're like me and you've never done sales calls you need to start role-playing. It's weird at first, but it goes a long way to give you confidence in your own skills. If you have a buddy who is in sales practice with him. He's probably heard it all. How will you answer questions like:
How can I help you?
Why are you calling?
Who are you?
We don't need any.
Try this one the next time an unsuspecting prospect picks up the phone. "Ugh, looks like you weren't expecting my call." You have to really sell the ugh, you might even get a few to laugh.
Personalized Efficiency Helps
The Hubspot Sales tools go a long ways in helping you identify and connect with potential customers, quickly and easily. I've built out a series of prospecting sequences I send out to all my targets. But you need to take the time to personalize each email to the needs of your prospect. If you don't, you're no better than a spammer. Remember you are always helping.
You owe it to your employees
This goes back to my first point finding your motivations. As a small business owner I need to be driving the sales of the company. I've made too many excuses in the past which was cheating our team. Knowing that the team is relying on me motivates me to get off my ass and start calling.
What will motivate you?